Nationally Recognized Securities, Transactional, FinTech and Cannabis Business Attorney

Legal Services
Serve as fractional General Counsel, Drafting, Negotiating and Reviewing Corporate, Vendor, Commercial, NDAs and Employment Contracts, Corporate formation and Governance. Corporate, Transactional, M&A, Commercial and Banking law matters. Licensing and Royalty Agreements. Day-to-day general counsel corporate issues including Vendor, HR, and Finance issues.

Consulting Services
Providing short and long term Strategic, Corporate, Transactional and Business Guidance to management and assist in implementation. Review advertising and marketing materials. Assist with press releases.

Compliance Services
Written Supervisory Procedures and Policies, AML Regulatory Compliance, SEC, CFTC, FINRA, NFA and State Regulatory issues for securities, fintech and cannabis industry participants. Provide audit assistance visits. Provide continuing education and training.
---

Securities Services
Draft SEC Public Report, Draft Purchase Agreements, Engage in M&A activities, Conduct in-depth Due Diligence for proposed Transactions, Provide services to Broker-Dealers, Fintech companies, RIAs, Introducing Brokers, CPOs, CTAs, Investment Managers, SEC Filings, Draft Private Placements, Public Offerings, and assist with registration issues.

Cannabis Services
Provide legal and business advice to cultivators, processors, dispensaries and ancillary cannabis and hemp industry participants.

25 Years of Experience
Providing legal, compliance and business solutions for 25 years..
About Lion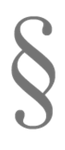 Mr. BR "Lion" Gainsburgh adds great value to his clients on legal, business, transactional and compliance matters. He carries more than two decades of legal, business and securities related experience and acumen, as well as being fully engaged in the fintech and cannabis industries./big>
Lion is nationally known and has been published on numerous occasions providing keen insight into the fintech, cannabis and securities industries. Lion can assist clients by providing business consulting, as well as providing compliance guidance, he can negotiate and draft various agreements, and address day-to-day legal concerns. He has represented various securities, fintech, and cannabis businesses. Lion is also well versed in SEC, CFTC, NFA & FINRA regulatory processes and statutes, He focuses on BD, NFA and RIA compliance, regulation, as well as securities agreements and SEC regulatory filings. He assists clients with corporate governance and Board issues. Lion also engages in M&A activities, including Purchase Agreements, in-depth due diligence and corporate structuring. Lion has spent over a decade operating his own practice focusing on the securities, cannabis and fintech industries. His experience on Wall St. has been far-reaching. He served as the General Counsel and Chief Compliance Officer of Steben & Company, Inc, a registered broker-dealer and CPO and Mr. Gainsburgh previously served as General Counsel for BioTrackTHC ™. He's spent 6 years as Director of Compliance at John W. Henry & Company, Inc., a CFTC/NFA registered commodity trading advisor and commodity pool operator, and served as Director of Compliance at several affiliates, including Westport Capital Management Corporation, Global Capital Management Limited and JWH Securities, Inc. Throughout his career, Lion has served executive roles at various broker-dealers, hedge funds and commodity firms. He previously held Series 3, 7, 24, 63 and 65 industry licenses He holds a Juris Doctorate from Hofstra Law School (1993) and a Bachelor's Degree in Political Science from Johns Hopkins University (1990). Mr. Gainsburgh has been admitted to the New York Bar since 1994.
More Services
Provides Guidance and Representation before Securities and Cannabis Industry Regulators.
Drafts 10-K, 10-Q, 8-Ks, Form Ds and other SEC required public reporting filings. Makes Blue Sky Filings.
Drafts complex commercial and corporate contracts, Purchase Agreements, NDAs, LPAs, Operating Agreements.
Represent and advise clients in regulatory and governmental investigations, examinations and audits.
Drafts Correspondence, Reviews advertising, marketing and promotional materials.
Develops and implements compliance organizational strategies and procedures, including AML policies.
---
1
Medical Marijuana Businesses in Florida
We help professionals and business find the legal services they need to properly form their business and operate within the new regulatory scheme for Florida's medical marijuana industry including: + marijuana licensing issues + cannabis license applications + marijuana business planning + cannabis business consulting + banking restrictions for the marijuana industry + incorporation of a marijuana business + real estate transactions + cross-border licensing We work with business owners/clients to stay in compliance with the new regulations.
2
Rules for Attorneys Representing Clients in the Medical Marijuana Industry
Lawyers in Florida who give advice to professionals with the medical cannabis industry should be aware of Florida Bar Rule 4-1.2. Florida Bar Rule 4-1.2(d) provides: Criminal or Fraudulent Conduct. A lawyer shall not counsel a client to engage, or assist a client, in conduct that the lawyer knows or reasonably should know is criminal or fraudulent. However, a lawyer may discuss the legal consequences of any proposed course of conduct with a client and may counsel or assist a client to make a good-faith effort to determine the validity, scope, meaning, or application of the law. The comment to Florida Bar Rule 4-1.2(d) provides: A lawyer is required to give an honest opinion about the actual consequences that appear likely to result from a client's conduct. The fact that a client uses legal advice in a course of action that is criminal or fraudulent does not, of itself, make a lawyer a party to the course of action. A lawyer may not, however, assist a client in conduct that the lawyer knows or reasonably should know to be criminal or fraudulent. A critical distinction exists between presenting an analysis of legal aspects of questionable conduct and recommending the means by which a crime or fraud might be committed with impunity.
3
What marijuana/cannabis business can you start in Florida?
Under the new regulations, enacted on November 8, 2016, Florida opened its doors for additional ten (10) Medical Marijuana Treatment Centers (MMTC) -- entities that acquire, cultivate, possess, process (including development of related products such as food, tinctures, aerosols, oils, or ointments), transfer, transport, sell, distribute, dispense, or administer marijuana, products containing marijuana, related supplies, or educational materials to qualifying patients and caregivers. However, the application period for would-be entrepreneurs is now closed and the state has not indicated when they will begin accepting new applications.
Schedule a Free Consultation
Let's have a conversation to see if there is synergy.